Big Heart was established in 2012 in response to the worsening Syrian conflict, to provide impartial humanitarian assistance, and to prevent and alleviate human suffering. We are a U.S.-registered 501(c)3 non-profit, non-political,
non-religious, humanitarian and development organisation. We work with donor agencies and international NGOs to deliver much-needed humanitarian aid to communities. We have worked with USAID, DFID, ECHO, UN WFP, UN OCHA, UNHCR, UN FAO, UNICEF, GOAL, IRC, Mercy Corps, GIZ, SDC, and others.
To promote facilitate and build a safe inclusive and bright future for everyone.
To provide critical humanitarian assistance to the most vulnerable and underserved communities through innovative and effective humanitarian interventions.
Our people are our greatest asset. Our team includes a diverse mix of nationalities and ethnicities: Syrian and international staff from both the public and private sectors. All bound by the common goal of rebuilding lives and reimagining a better future.
Al-Barazi led a successful private sector career as a frontier market entrepreneur, founded multiple private ventures across the Middle East, Africa, and the Americas, and held executive roles
at a multinational before founding Big Heart in 2012. He has created a strong public- private sector network in the Middle East, and has unparalleled experience managing large-scale logistics and supply chain operations.
Involved in the Geneva Peace Process, Al-Barazi and Big Heart were selected to represent Syrian civil society at the EU High Level Meetings convened at the UN General Assemblies in 2018 and 2019. Al-Barazi is a relentless advocate of the humanitarian plight of Syrians, and Big Heart is committed to a sustained presence in Syria, playing a leadership role in the durable recovery of Syrian communities.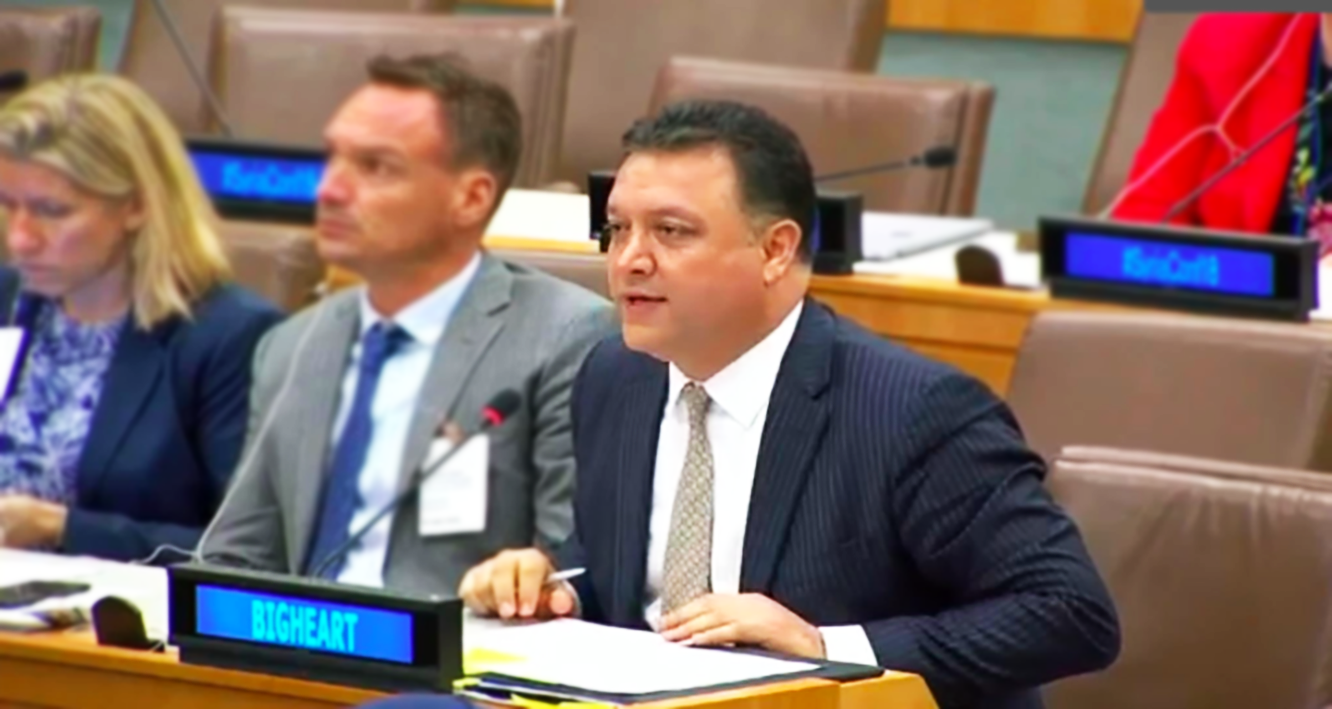 Dr. Jennifer Coolidge
President
Coolidge is Founder and CEO of a global energy consultancy with a team of analysts and experts located across the Middle East, Europe, Asia, and North America. Coolidge is a natural gas expert and advises international oil companies and financial institutions on strategy, political risk, operations, and market entry in the oil and gas sector in the Caspian region and Iraq.
Previously, she was Senior Research Advisor at the Oxford Institute for Energy Studies, International Policy Fellow in the Department of Politics and International Relations, University of Oxford, Research Fellow at the Woodrow Wilson International Center for Scholars, and Senior Rapporteur for the UK Taskforce on Energy Security, Foreign Policy, and Development Policy. Coolidge holds an MA and DPhil from the University of Oxford.
Sean Edgar
Vice President
Edgar is Director of CleanFleets.net LLC, a California-based environmental engineering firm. The firm consults with federal, state, and private entities to plan and execute clean transportation projects to reduce toxic and climate change emissions.
Edgar has over 25 years' experience in the environmental field, and has managed projects in the Office of the Governor of California,
the California Air Resources Board, the U.S. Department of Energy, the U.S. Army Corps of Engineers, and the private sector.
Edgar holds a BA from the University of California Berkeley, and certifications in the fields of air quality, transportation, and waste recycling and disposal.
Oliver leads the North America Operations Team for Western Union Business Solutions, and has over a decade of experience in the financial services sector. He manages a team of investigators handling all inbound and outbound payment investigations for North America. Previously, he was Operations Manager for Travelex Currency Services contracted to the Bank-Fund Staff Federal Credit Union, a financial cooperative of the World Bank Group and the International Monetary Fund.
Oliver has managed teams carrying out wire transfer investigations through the SWIFT network, conducted training in Anti-Money Laundering and the Bank Secrecy Act, and led new product development. He holds a BA from Goldsmiths, University of London.
Dr. Katiana Orluc
Board Member
Orluc advises the German Ministry of Foreign Affairs, the Austrian Presidency, and is a Member of the World Future Council. Previously, Orluc held positions as Special Advisor to James Wolfensohn, Quartet Special Envoy for the Middle East Peace Process, Special Advisor to Marc Otte, EU Special Representative for the Middle East Peace Process, and Special Advisor to EU External Relations Commissioners Baron Patten of Barnes and Benita Ferrero-Waldner.
Orluc was a John F. Kennedy Memorial Fellow and Visiting Professor at Harvard University, a Strategic Advisor at Citigroup International, developed EU Aid Programs for the MENA Region, and worked on the reconstruction of Iraq at the European Commission. She regularly attends the World Economic Forum, holds an MSt from the University of Oxford, and a PhD from the European University Institute in Florence, Italy.
Big Heart adheres to the universal humanitarian Code of Conduct for Disaster Relief of the International Federation
of Red Cross and Red Crescent Societies (IFRC) and the International Committee of the Red Cross (ICRC).
Support, Share, Become a Big Heart Partner
Would you like to be part of our impact? Share your details to become part of our network.