Big Heart was established in response to the worsening Syrian conflict, to provide impartial humanitarian assistance, and to prevent and alleviate human suffering. We are a U.S.-registered 501(c)3 non-profit, non-political, non-religious, humanitarian and development organisation.
Our impact goes beyond numbers: it lies in human stories of survival, dignity, humility, and hope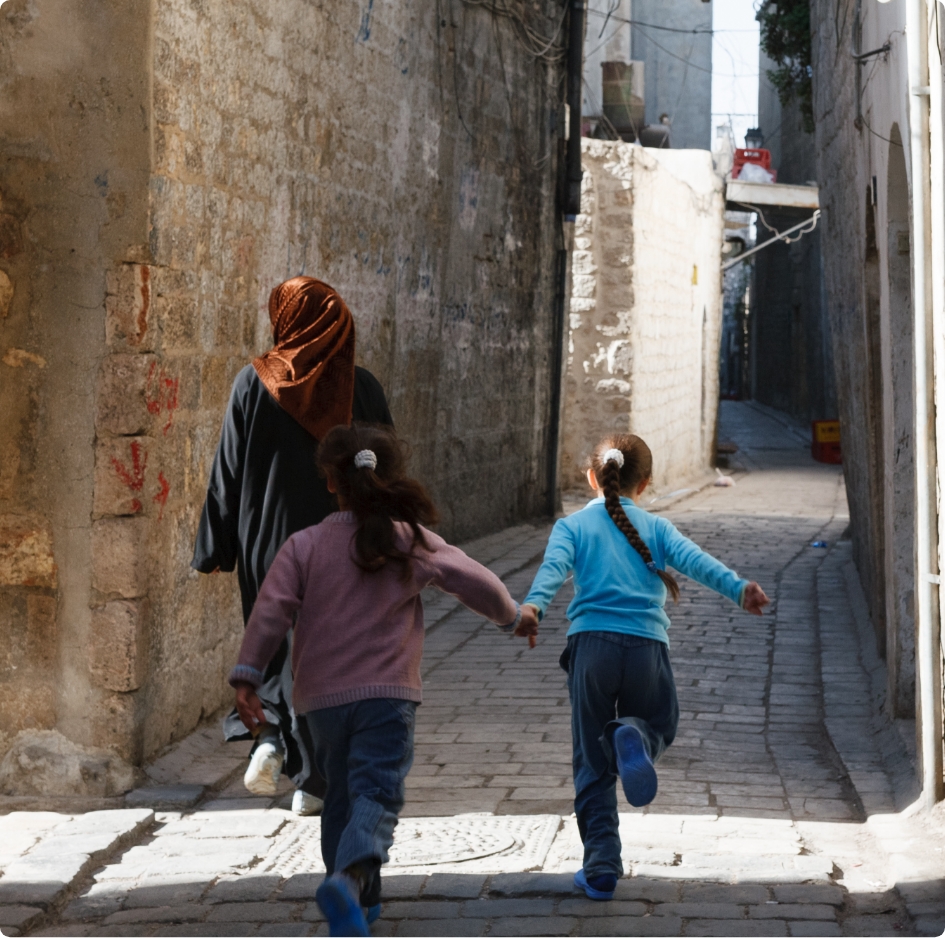 AMIRA'S STORY
Amira – a 48-year old widow and mother from Al Ghouta – was forced to go without food so her children would have enough to eat. She re-discovered hope with Big Heart's food security project.
"I hope for such projects to continue, they are the bedrock for the vulnerable and those who have no one else to turn too in these unfortunate times."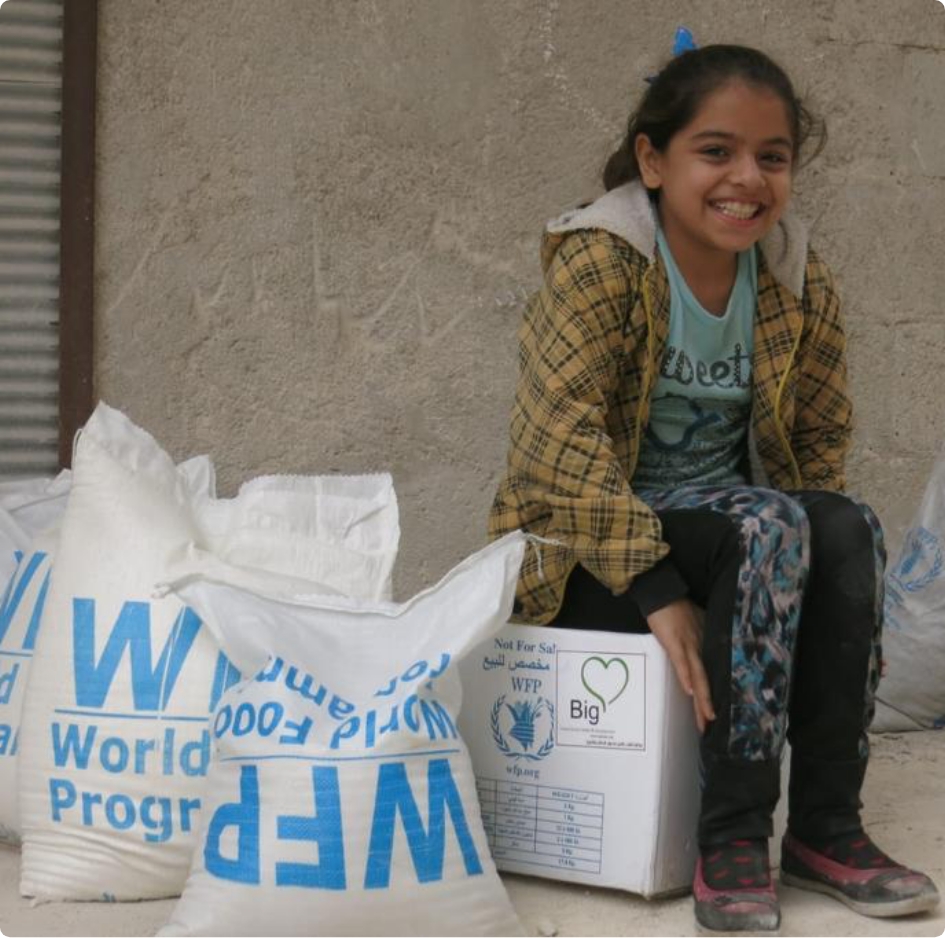 DALIA'S STORY
Young Dalia and her family rebuilt their lives in Turkey as refugees, but she could no longer read or write Arabic. When they returned to Syria, Big Heart's education project allowed her to re-master her native language.
"In this school, I took my first steps … to carve out a path for the future."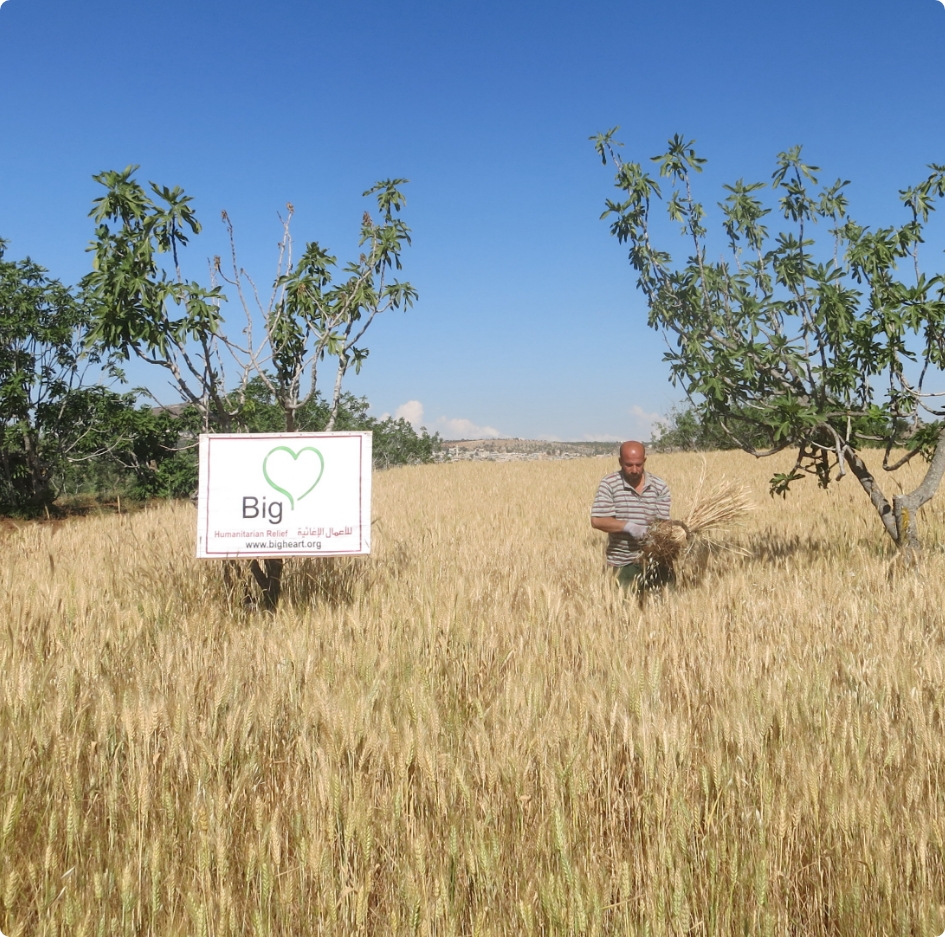 SAMIR'S STORY
Samir – a 55-year old father of four from Idleb, previously unable to feed his family – participated in Big Heart's agricultural project, and received a small farmer's kit, seeds, fertilizer, and farming tools. Now he grows ample food.
Samir plans to sell some of his surplus crops to generate income in the future.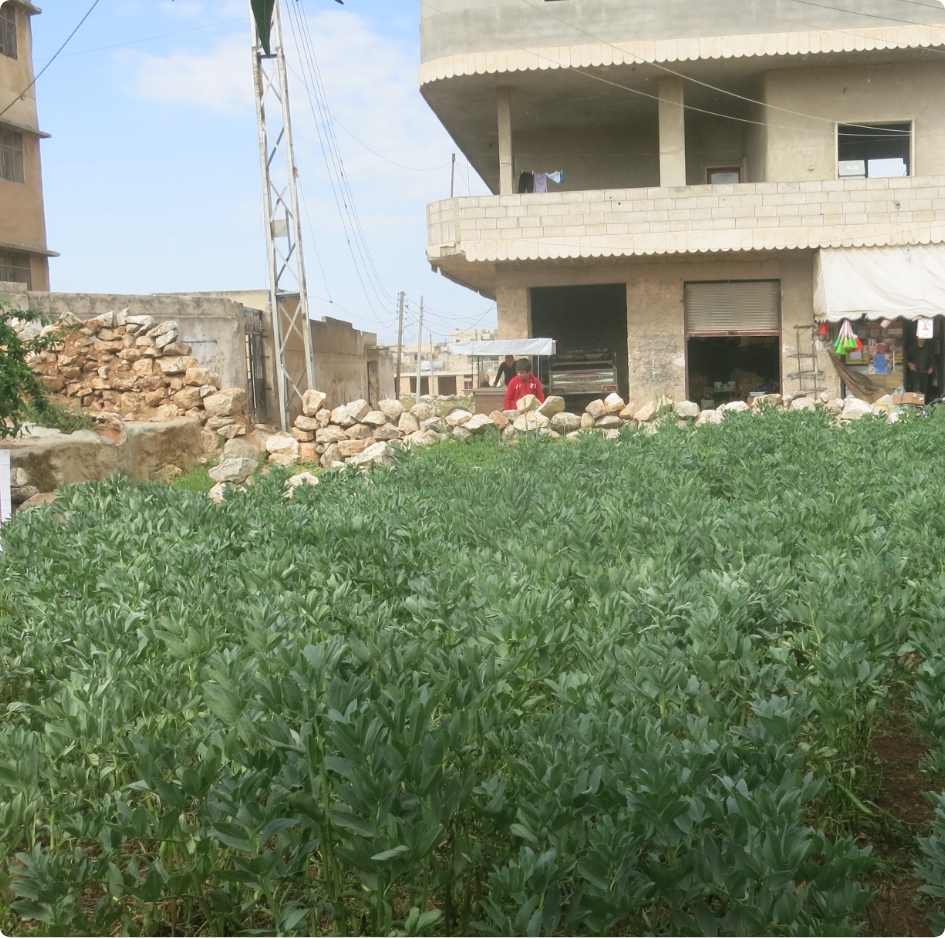 KHALID'S STORY
Khalid – a 45-year old father of five from Aleppo – participated
in Big Heart's micro-gardening pilot, and received a micro-garden kit, seeds, fertilizer, soil, peat, and gardening tools. Khalid feels relieved he can provide for his family.
Friends and neighbors who were skeptical about growing food in a city changed their minds after seeing his success.
"Eight years of peace talks and negotiations have not brought peace to the people of Syria. If you are possessed by humanity and a moral compass so lacking in our world today, we ask the great powers – THE DEVELOPED NATIONS – to facilitate an INCLUSIVE PATH TO A POLITICAL TRANSITION which can be HONOURED BY ALL. I believe the best part of humanity will eventually
prevail – in Syria, the region, and the world; but unfortunately at a very high price, and too late for those whose lives have been lost or shattered. We salute the humanitarian heroes who have paid the ultimate price.
WE ASK SIMPLY FOR DIGNITY FOR THE SYRIAN PEOPLE."
Address of Husni Al-Barazi, Big Heart Foundation
EU High Level Ministerial on Syria 74th United Nations General Assembly
September 24, 2019
Our Success in Statistics
A decade of positive impact
Big Heart has been funded by various donors & partners
Support, Share, Become a Big Heart Partner
Would you like to be part of our impact? Share your details to become part of our network.